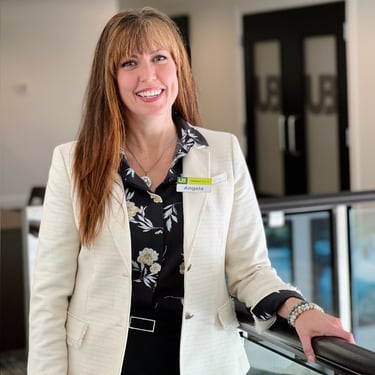 United Bank is pleased to announce that Angela Horton has been promoted to Business Development Specialist.
Horton joined United Bank in 2018 as a Financial Services Representative at the Rogers location and was promoted to Executive Assistant in 2019. She has over 20 years of experience working in non-profit organizations and people development. In this role, Angela will provide expert guidance and innovative solutions for the needs of both individuals and businesses. Her focus will be to build business and relationships in Benton County.
"Angela's expertise in customer service and building relationships will be vital as she represents United Bank to ensure we reach all those in our community that need our help," says Angela Parr, Vice President, Retail Banking Manager. "We are dedicated to and focused on our partnerships in the community, and we want our customers and potential customers to know how committed we are to them and assisting them on their financial journey."
Horton will office at the Rogers location. Since joining United Bank, Angela has become active in volunteering in community events that the Bank sponsors. She is also a member of the Bank's Perks & Recreation Committee, which focuses on talent acquisition, retention, and employee engagement.